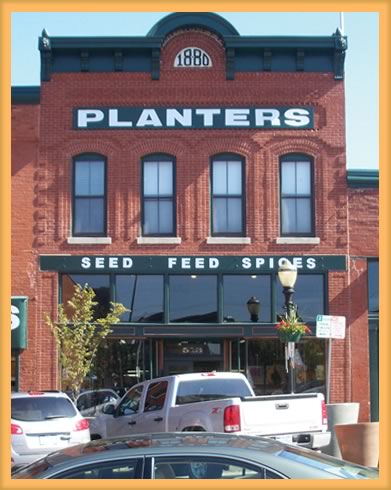 We are happy to say we are open!
We are currently operating on slightly modified business hours.
Monday - Saturday 8am - 5pm Sunday 9am - 3pm
During this time we have put into place extra measures to prevent thespread of COVID-19. To aid in social distancing measures, in-store shopping customers please be aware that at busy times we will have to enforce limitations on the number of patrons inside at any one time. Please be assured we are working as quickly as possible to rotate patrons in and out with as little as possible compromise to your shopping experience. We are striving to serve our customers needs to the best of our ability during this time. We are excepting carry out orders that can be prepaid and brought curbside for you or picked up in person, and we still offer shipping options for seed and spice orders as well.
Most of all during this time we ask that you please do not come into the store if you are sick or symptomatic of the COVID-19 virus or flu, please be responsible and do your part to protect our staff and everyone else.
During this time we must ask that in-store shoppers please limit the size of your group to 2 people if at all possible especially during peak shopping times to manage social distancing and allow as many different shoppers as possible while maintaining limited number of people allowed at any one time in the store. We realize this is a lot to ask since most of our customers usually shop in larger family and friends groups so we truly appreciate your patience and cooperation during this time.
If you would like to place an order for pickup in-store, curbside or have your ordered shipped please email us planters@swbell.net and request a bulk seed and/or spice list to help with your ordering.
Please be sure to include a phone number in your email so we can call when the order is ready for pickup and payment info. If you would like us to ship your order include complete shipping info when emailing your order.